Trinidad, Cuba is known for its colonial old town and cobblestone streets. Its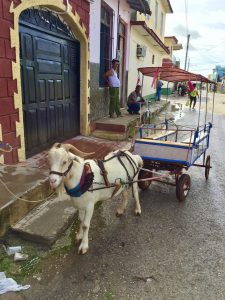 neo-baroque main square, Plaza Mayor, is surrounded by grand colonial buildings. Trinidad was founded on December 23, 1514 by Diego Velázquez de Cuéllar under the name Villa de la Santísima Trinidad. Trinidad is one of the best-preserved cities in the Caribbean from the time when the sugar trade was the main industry in the region.
Located between the lush greens of the majestic Escambray mountain range and the turquoise blue waters off the Caribbean Sea, Trinidad has been a UNESCO World Heritage Site since 1988.