One of Cuba's oldest tourist resorts is the beach town of Varadero, also known as Blue Beach (the Playa Azul).
The history of Varadero has just two chapters – as a salt mine during the Spanish colonial era and as the beautiful beach today.
The earliest reference of Varadero in history records was when the Spanish used the Hicacos Peninsula as a dry dock in the year of 1555. The abundance of salt in the area prompted the Spanish to establish the Las Salinas salt mine in 1587, which grew into the main salt supply depot for the entire Spanish Latin American fleet.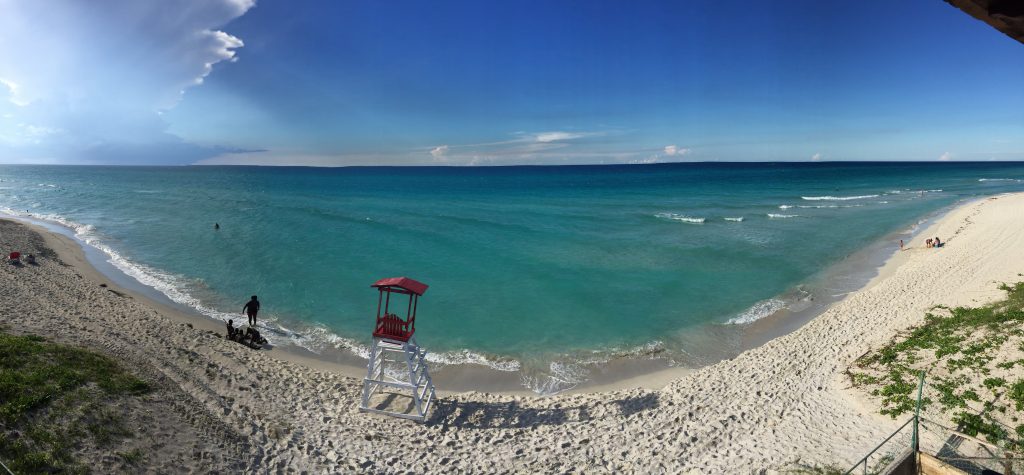 The town of Varadero wasn't officially created until 1887, when ten prominent families from nearby Cardenas were given permission to build holiday homes here. For years, this spot was considered to be a beach resort for the elite. Its annual rowing regatta was started in 1910, with the town's first hotel following soon after.
The 1930s brought a promotional boom to Varadero, when American businessman Irénée du Pont built a palatial estate on the peninsula. Other celebrities of the time, such as notorious gangster Al Capone, visited Varadero and often decided to build mansions of their own along the 20 km of idyllic beachfront. The Cuban Revolution (1953 to 1959) was a major turning point in the history of Varadero. Most of the mansions were taken from their wealthy owners and turned into communal buildings for use by the public. Varadero is the closest point on the island to the United States. From the tip of Hicacos are counted the exact 90 miles separating Cuba from Florida.